Hello, World!
I am a postdoctoral researcher at the
BCBL
since October 2017. I work with Ram Frost and Blair Armstrong on Computational Models of Visual Word Recognition.
Previously, I was a PhD Candidate at the
Institute of Logic, Language and Computation
, at the Universiteit van Amsterdam, where I worked with Jelle Zuidema, Carel Ten Cate and Remko Scha on Computational Modelling of Artificial Language Learning.
NEWS:
Our paper was accepted for the Journal of Artificial Intelligence Research (special track on Deep Learning, Knowledge Representation, and Reasoning)!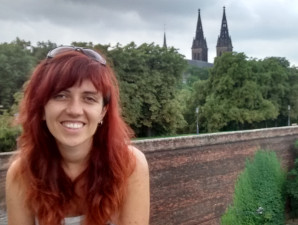 Interests
Computational Modelling of:
language learning, language evolution,
visual and auditory word recognition.
Syntactic parsing, part-of-speech tagging,
connectionism, neural-symbolic integration.
E-mail
[ rgalhama | [@,gmail,.,com] ]